Daghlian Pediatric Dentistry & Sokolowski Orthodontics is proud to utilize the iTero® scanner in Newport Beach and Huntington Beach, California, for highly accurate impressions while enhancing patient comfort. The iTero is a compact wand that our orthodontist will hold while continually scanning the inside of your mouth, without the discomfort of the conventional goop! This advanced scanner allows our orthodontist to view clear, crisp, 3D images of your mouth. This innovative scanner can also can capture up to 20, full-color images every second, so the orthodontist can view highly accurate images of the exact contours of your teeth at a much faster rate.
These images are then used as references to formulate a personalized treatment plan that meets your unique orthodontic needs and goals. The dentist will refer to them when creating your dental appliances, so that they fit much more comfortably, and function better. With iTero technology, the orthodontist can even simulate treatment outcomes, so patients can view precise images of what their end results will look like!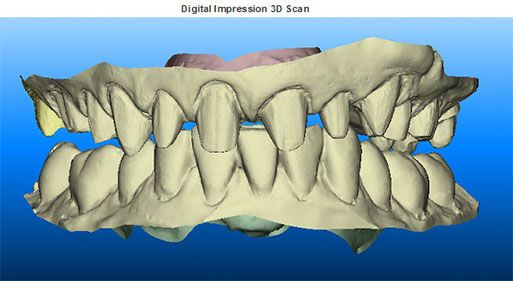 We invite you to contact our team for more information on this amazingly efficient device and to schedule a consultation with Dr. Sokolowski. We look forward to transforming your smile!