If you desire beautiful, straight teeth without the inconvenience of braces, then Invisalign® in Newport Beach and Huntington Beach, California, may be the perfect choice! A consultation with our skilled orthodontist, Dr. Paul Sokolowski will determine if these removeable, comfortable aligners are right for you. We invite you to contact Daghlian Pediatric Dentistry & Sokolowski Orthodontics today to schedule your appointment!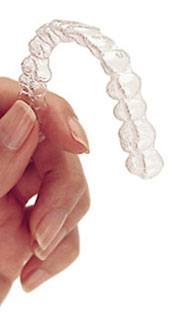 If you are looking for a more discreet orthodontic treatment option, Invisalign® clear aligners are a great choice for straightening your smile. Invisalign aligners use a series of computer-generated, custom-made plastic aligners to straighten your smile instead of metal brackets and wires like traditional braces. Every set of aligners will make small changes to the alignment of your teeth. You will switch aligners every two weeks as your teeth are gradually and gently moved into their proper positions. We will have you visit our office regularly to make sure your aligners are working and your smile is progressing.
Invisalign aligners can generally be used to treat the same orthodontic issues treated with braces. Our dentist may recommend Invisalign treatment to correct:
Crowded teeth
Crooked teeth
Gapped and spaced teeth
Certain bite problems, such as an overbite, open bite, underbite or crossbite
We will determine if you are a good candidate for Invisalign during your first visit. Adults and anyone else who wants to straighten their teeth without attention, may be interested in this treatment because it is virtually invisible. Invisalign aligners are also very comfortable as they are custom made from smooth, thin plastic to create a perfect fit for your smile. You can also remove Invisalign aligners as needed to eat, brush your teeth and floss. We invite you to call or visit our office to learn more about Invisalign clear aligners and if they would be right for you.
Invisalign and the Invisalign logo, among others, are trademarks of Align Technology, Inc., and are registered in the U.S. and other countries.