While most people think of traditional metal braces when they hear the words "orthodontic treatment," the truth is that there are many types of braces available to straighten your teeth. And when it comes to achieving a beautiful, perfectly aligned smile, it's important to find the type of braces that are exactly right for you. Here at Daghlian Pediatric Dentistry & Sokolowski Orthodontics, we are pleased to provide a variety of different braces systems to meet your needs. Our experienced orthodontist and team will work closely with you to find the right type of braces and create an individualized treatment plan that will achieve your smile goals.
Common Types of Braces
Common types of braces include: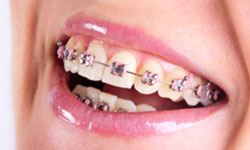 Metal Braces
Metal braces are perhaps the most well-known orthodontic treatment, as they have been used for decades to align teeth and smiles. Nearly everyone seeking orthodontic treatment is a candidate for this type of braces, and they are a tried-and-true method for straightening teeth. Metal braces are made of high-grade stainless steel. Thanks to advances in orthodontic technology and materials, they are now smaller, more comfortable and more effective than ever before.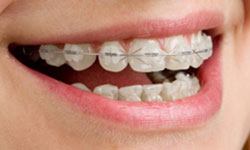 Ceramic (Clear) Braces
Ceramic braces, also known as "clear" braces, are made from a translucent, tooth-colored material. This allows them to blend in with your teeth and give you a more discreet and aesthetic option for your treatment. This type of braces is especially popular among adults. The drawback to ceramic braces, however, is that they are more fragile than metal braces and the elastic ties used in your treatment may become discolored between your regular appointments.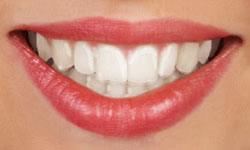 Clear Aligners (Invisalign® Treatment)
Clear aligners work by using a series of custom-made trays to straighten your teeth. These aligners are made from clear plastic to give you a nearly invisible treatment, and are specially designed using advanced computer technology to fit comfortably as well as function optimally in aligning your teeth and smile. This type of treatment can correct all the same orthodontic issues as traditional braces. Clear aligners are especially popular among teenagers and adults.

Lingual Braces
Lingual braces work the same way that traditional braces do. But unlike traditional braces, they are placed on the back side of your teeth. Lingual braces are highly discreet: due to their placement, most people won't even realize you are receiving orthodontic treatment.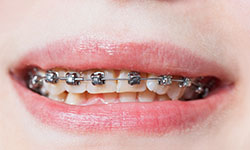 Self-Ligating Braces
Self-ligating braces, such as the Damon™ braces system, use specialized slide mechanisms to move your teeth into their optimal positions more quickly and comfortably. This braces system often requires fewer adjustments than regular braces, and is designed to make your treatment process as comfortable, convenient and fast as possible.
Braces Available At Our Office
The types of braces available here at Daghlian Pediatric Dentistry & Sokolowski Orthodontics include:
Finding The Treatment That Is Right For You
Orthodontic treatment is an investment into your smile, health and confidence. A properly aligned smile not only looks great, but also functions better, is easier to keep clean and healthy and is at reduced risk of developing problems such as gum disease or tooth decay. This makes receiving orthodontic treatment incredibly important for your long-term health and wellbeing.
Our orthodontist and team understand that you have many options available to achieve your smile goals. When you visit our office, we will work hand-in-hand with you to help you understand your oral health and the different types of treatment we offer. Our goal is to develop an individualized treatment plan that meets your unique needs, and which uses the type of braces that is right for your lifestyle, oral health and smile goals.
Call To Schedule A Consultation!
We invite you to call us today to schedule a consultation with Dr. Paul Sokolowski and learn more about the different types of braces in Newport Beach and Huntington Beach, California. We look forward to meeting you soon!
Invisalign and the Invisalign logo, among others, are trademarks of Align Technology, Inc., and are registered in the U.S. and other countries.