One of the best ways to provide treatments that are comfortable as well as highly effective is through the use of the iTero® digital impression system at Daghlian Pediatric Dentistry & Sokolowski Orthodontics. This advanced 3D imaging technology helps ensure that Dr. Paul Sokolowski is providing you with appliances and a treatment plan tailored precisely to your needs.
iTero Digital Scanning
Digital impressions begin with the iTero digital scanning device. This is a compact and easily maneuverable wand which scans your teeth. This scanning process is quick and comfortable – our orthodontist simply passes the wand over your teeth and it immediately captures and transmits full-color images of your teeth and mouth to a nearby monitor, creating a crisp, detailed 3D reconstruction of your mouth. This scanning process can capture up to 20 images per second, and can be stopped and started as needed to ensure your comfort. Pictures are automatically saved every few seconds, so you won't need to sit through a second scan. iTero technology can even be used to simulate your final treatment outcome to show you what your smile will look like in the future!
Digital Impressions
After your scan is completed, our orthodontist can use the captured images to create digital impressions of your mouth. Historically, impressions have been uncomfortable, unpleasant and messy. By using digital technology, we eliminate discomfort, mess and "goop" to give you a much more comfortable experience as well as a higher quality of care.
Your impression will be used by our orthodontist to create appliances that fit your teeth and mouth perfectly, and which will therefore be more effective in aligning your teeth and improving your smile. These appliances range from clear aligners to retainers. We encourage you to speak with our team to find out more!
Benefits of Digital Scanning & Impressions
Benefits of digital scanning and impressions include:
A more comfortable experience, especially for patients with higher gag reflexes
You can "preview" your future smile
A faster imaging and scanning process
No discomfort or mess from traditional impression materials
Extremely accurate impressions
Less time to create impressions and appliances
More effective and comfortable appliances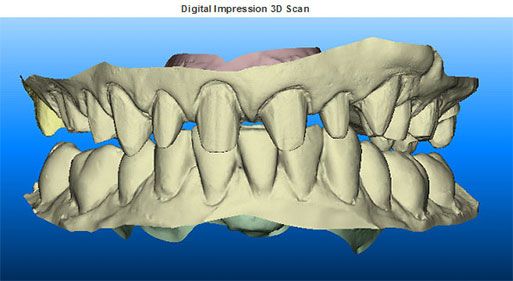 Contact Our Team Today
If you are interested in learning more about iTero digital impressions in Newport Beach and Huntington Beach, California, or to schedule a consultation with Dr. Paul Sokolowski, give us a call today!