Here at Daghlian Pediatric Dentistry & Sokolowski Orthodontics, we provide quality sports dentistry in Newport Beach and Huntington Beach, California to help protect children's mouths from injury. Dr. Rita Daghlian can have your child fitted for a mouth guard and will determine which type works best. If your child plays sports, we encourage you to contact our team to schedule an appointment with our pediatric dentist.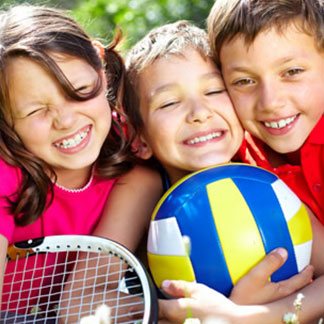 Our caring pediatric dentist and team are dedicated to helping your child keep their smile healthy and free from pain. We provide custom sports mouth guards at both of our offices to help protect your child's teeth, jaw, and soft tissues from damage.
There are three types of sports mouth guards:
Stock mouth guards
Boil and bite mouth guards
Custom mouth guards
Stock mouth protectors are preformed and come ready to wear. They can be purchased at most sporting goods stores. However, the fit cannot be adjusted, they make breathing and speaking difficult, and they provide very little protection for your child's teeth. A boil and bite mouth guard can also be purchased at most sporting goods stores, and offers slightly better protection for your child's teeth, as it can be somewhat customized by being softened with hot water and then fitted to the teeth using finger and tongue pressure.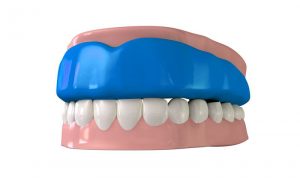 Custom-made sports mouth guards are by far the best choice for protecting your child's teeth. A custom mouth guard is individual designed based on impressions taking in one of our office. The mouth guard is molded over the model using special material, and then created to fit your child's smile perfectly. Custom mouth guards are more expensive, but provide the maximum protection possible and are much more comfortable. In addition to helping prevent oral injury, they also facilitate better breathing while your child is playing sports, and help to prevent neck injury.
If you have any questions about custom sports mouth guards, please feel free to contact our team today. We will be happy to provide you with more information and help you make your child's appointment with Dr. Rita Daghlian.